The legacy of the CFX continues
Preserving tradition is not the same thing as refusing to change; rather, it is from the ongoing search for perfection that traditions emerge. And when it comes to the tradition of crafting a grand piano, there is a sound, a tone to which only those who strive constantly to outdo themselves can aspire. For almost half a century, Yamaha's world-renowned C Series grand pianos have continued through a gradual process of refinement The CFX full concert grand piano built on the knowledge, techniques, and experience gained during this long period, with craftsmen pouring everything they knew into the creation of an instrument that took bold new steps in piano design, seeking to attain sonic perfection. The CX Series extends this work further, providing a clear sound with a clean attack, sparkling tone, and transparent harmonies, all encased in an elegant, flowing form.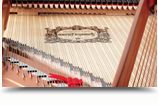 Revolutionary new music wire in the middle and treble registers offers beautiful sustain and harmony.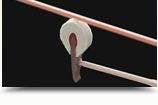 The hammers used in the CX Series utilize the same felt as the CFX, giving these pianos bright tonal colors and a finely nuanced sound.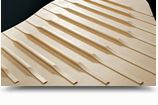 Resonating with the emotions of the performer As with the CF Series, the CX Series utilizes unique crown manufacturing techniques.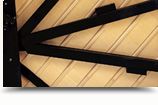 CX Series pianos feature a thickened back frame for improved support, providing a rich, resonant tone.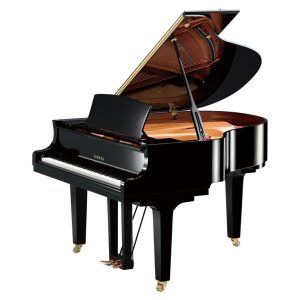 C1x
5′ 3″ Conservatory Grand Piano
MSRP starting from: $39,899.00
Superb balance and rich tone. Every inch of the compact CX Series instruments exudes Yamaha's passion for the ideal piano.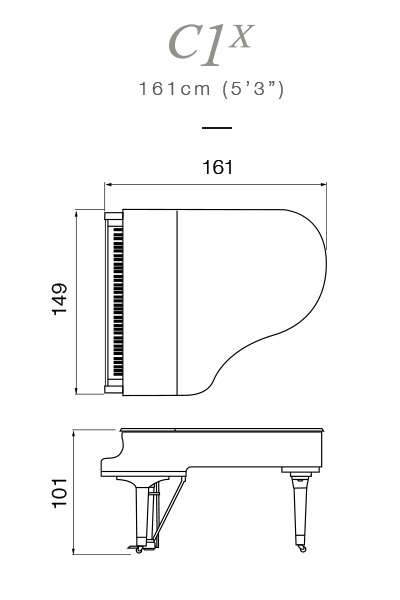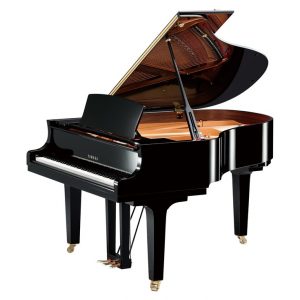 C2x
5′ 8″ Conservatory Grand Piano
MSRP starting from: $45,999.00
They possess a clear, crisp sound, pure, and with a superb depth of tone.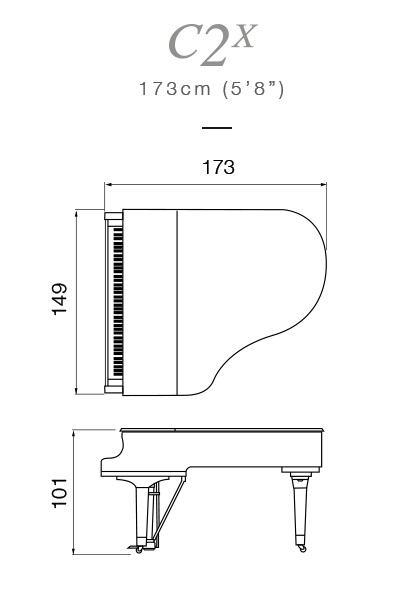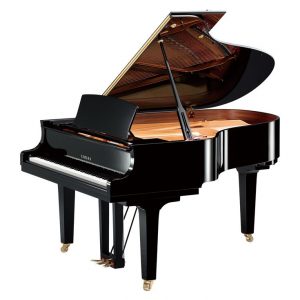 C3x
6′ 1″ Conservatory Grand Piano
MSRP starting from: $60,899.00
In setting out to design a piano that could resonate with the pianist, the designers of the CX Series have created instruments that can truly sing.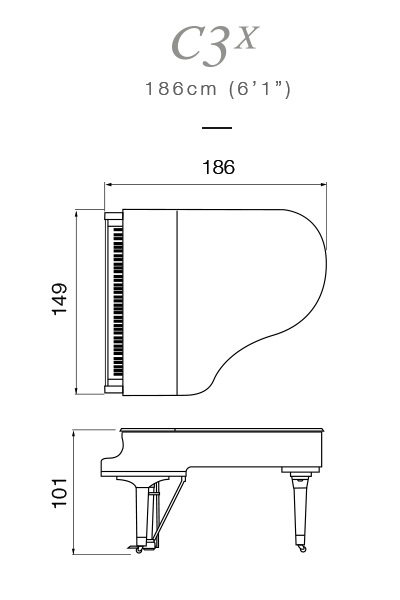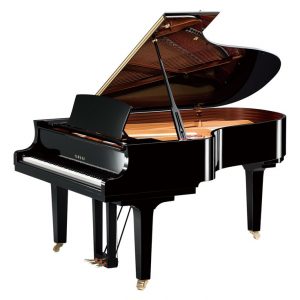 C5x
6′ 7″ Conservatory Grand Piano
MSRP starting from: $66,999.00
The voice of a piano has a limitless facility for expression, shifting with the melody and overlaying notes into a wonderful harmony. CX Series pianos are high-grade grand pianos, possessing both power and subtlety.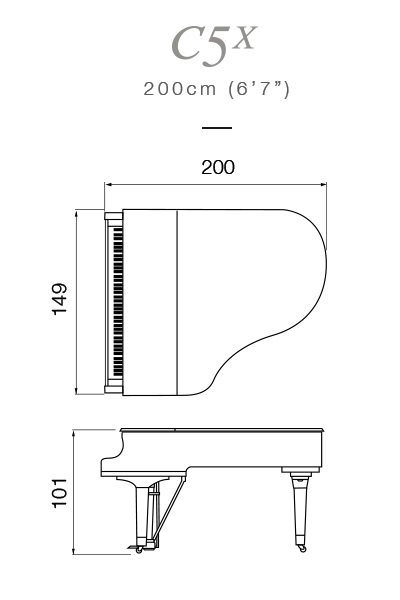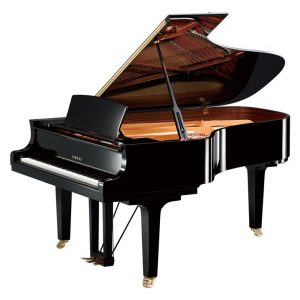 C6x
7′ Conservatory Grand Piano
MSRP starting from: $74,799.00
A powerful, forceful presence, CX Series pianos possess a wealth of reverberation, taking in the nuances of a player's intentions and reflecting them in the depth and projection of the music itself.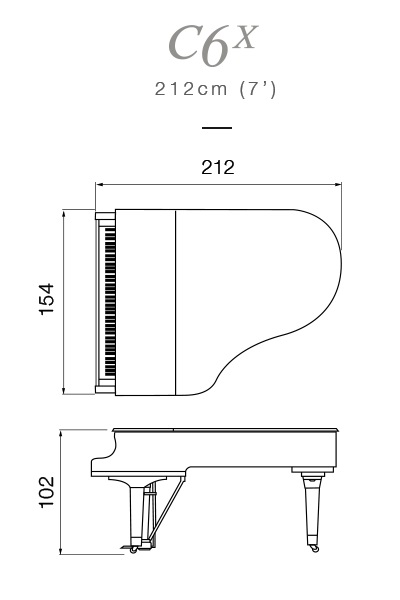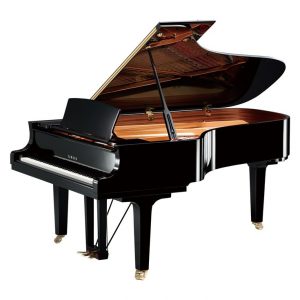 C7x
7′ 6″ Conservatory Grand Piano
MSRP starting from: $86,899.00
The top model in the CX Series is very close to a concert grand, and "sings" with a voice of refined grace.