Why Bill Jones Music?
♪ We are Locally Owned & Operated. If you have a problem, pick up the phone and talk to Bill – not some local manager from an out of town chain store.
♪ We have happily been here since 1973! We appreciate each of our customers.
♪ You will always get the right price WITH service! We service what we sell. Do they?
♪ Name brands you can trust. We're the area's exclusive Yamaha dealership for Acoustic Grand & Upright pianos, Hybrid, Clavinova® Digital Pianos, Disklavier® Self playing pianos, Violin, Cello, & Guitars. Yamaha is THE choice of professional musicians worldwide.
♪ The area's largest sheet music, book & accessory store.
♪ We have one of the largest Music Schools in Knoxville. We offer high-quality Piano Lessons, Guitar Lessons, Violin Lessons, Organ Lessons, Keyboard Lessons, Cello Lessons, Voice Lessons, Ukulele Lessons and teach a Home School Music Choir! We have also added Harp lessons!
♪ Let Bill Jones Music put music in your life!

Step 1.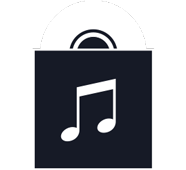 Step 2.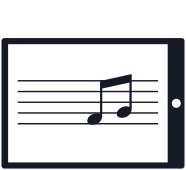 Step 3.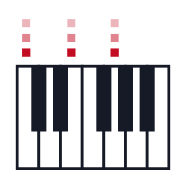 New Chattanooga Store Hours & Newest Staff Member
We are now open 10:00AM to 4:00PM on Saturdays in our Chattanooga store! Please welcome our newest Bill Jones Music Chattanooga Staff member David Walrod! He will be glad to help you find the perfect piano or help you purchase some sheet music. He is also an accomplished piano teacher so if you or your child are looking for a piano teacher throughout the week, David can help! Visit his personal website at davidwalrodmusic.com to learn more!

Sell
In a pinch and need to sell your piano quick? We can help. We will competitively offer you a great price and value for your piano. (Subject to piano evaluation)
Consign
Our customers come into our store to purchase pianos. We can sell your piano for you on your behalf. (Subject to piano evaluation)
Trade
Have your eyes on a beautiful new baby grand or upright piano? We can trade in your piano to help make that dream a reality! (Subject to piano evaluation)