Now serving both Knoxville and Chattanooga Tennessee!
 
Bill Jones Music Knoxville                                                                            Bill Jones Music Chattanooga
10412 Kingston Pike Knoxville, TN 37922                           6719 Mountain View Rd Ooltewah, TN 37363
(865) 690-6465                                                                                                                           (423) 499-8197
Why buy from Bill Jones Music?
1.) Locally Owned & Operated. Have a problem? Pick up the phone and talk to Bill – not some local manager from an out of town chain store.

2.) Been here since 1973! We've obviously made a lot of customers happy or we wouldn't still be here.

3.) The right price WITH service! You don't need to pay more buying locally from us, but TRY to get service from a Big Box store. We service what we sell. Do they?

4.)Name brands you can trust. We're the area's exclusive Yamaha dealership for Acoustic Grand & Upright pianos, Hybrid, Clavinova® Digital Pianos, Disklavier® Self playing pianos, Violin, Cello, & Guitars. Yamaha is THE choice of professional musicians worldwide.

5.) The area's largest sheet music, book & accessory store.

6.) One of the largest Music Schools in the area. We teach Piano, Organ, keyboard, Violin, Cello, Voice, Guitar, Ukulele & teach a Home School Music Choir! New for 2016, we are adding Harp lessons!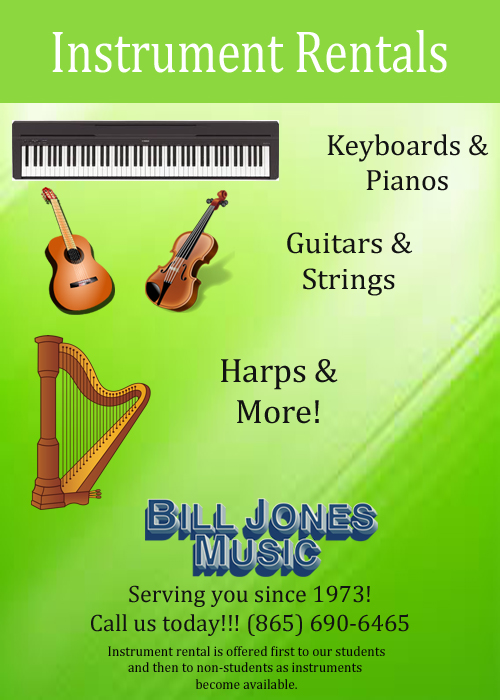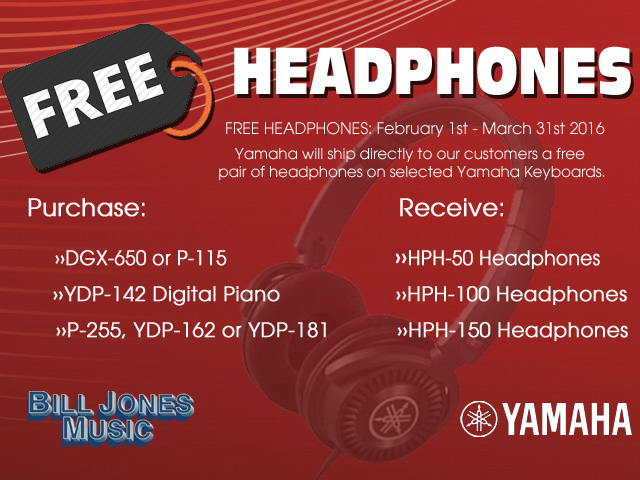 "Anyone can sell you an instrument.. Bill Jones Music will put Music in your Life"
Please fill out the form below if you have any questions. We will get back to you as soon as possible. Thank you for considering Bill Jones Music!