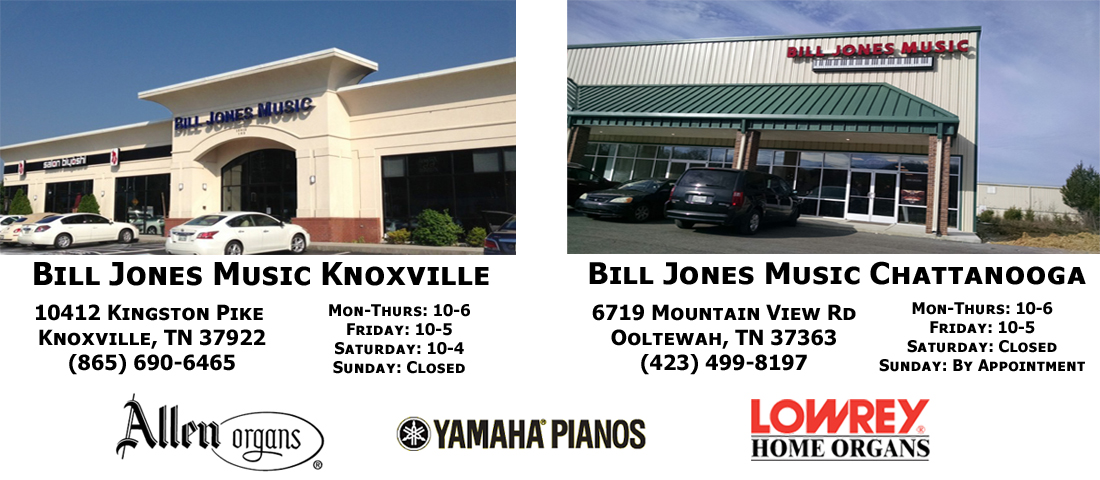 Why should you buy from Bill Jones Music?
• We are Locally Owned & Operated. If you have a problem, pick up the phone and talk to Bill – not some local manager from an out of town chain store.

• We have happily been here since 1973! We appreciate each of our customers.

• You will always get the right price WITH service! You don't need to pay more buying locally from us, but TRY to get service from a Big Box store. We service what we sell. Do they?

• Name brands you can trust. We're the area's exclusive Yamaha dealership for Acoustic Grand & Upright pianos, Hybrid, Clavinova® Digital Pianos, Disklavier® Self playing pianos, Violin, Cello, & Guitars. Yamaha is THE choice of professional musicians worldwide.

• Our Music School in Knoxville offers Music School Lessons in Knoxville – Read More

• The area's largest sheet music, book & accessory store.

• One of the largest Knoxville Music Schools is here at Bill Jones Music. We teach Piano, Organ, keyboard, Violin, Cello, Voice, Guitar, Ukulele & teach a Home School Music Choir! We have also added Harp lessons!
Check out Piano Guys new video!
This months bargain! Pre-owned 2010 Yamaha Cable Nelson Console! Only 1 owner, very well taken care of! 1 year parts and labor warranty and 1 free tuning! Only $2,995.00! This piano retails brand new over $8,000!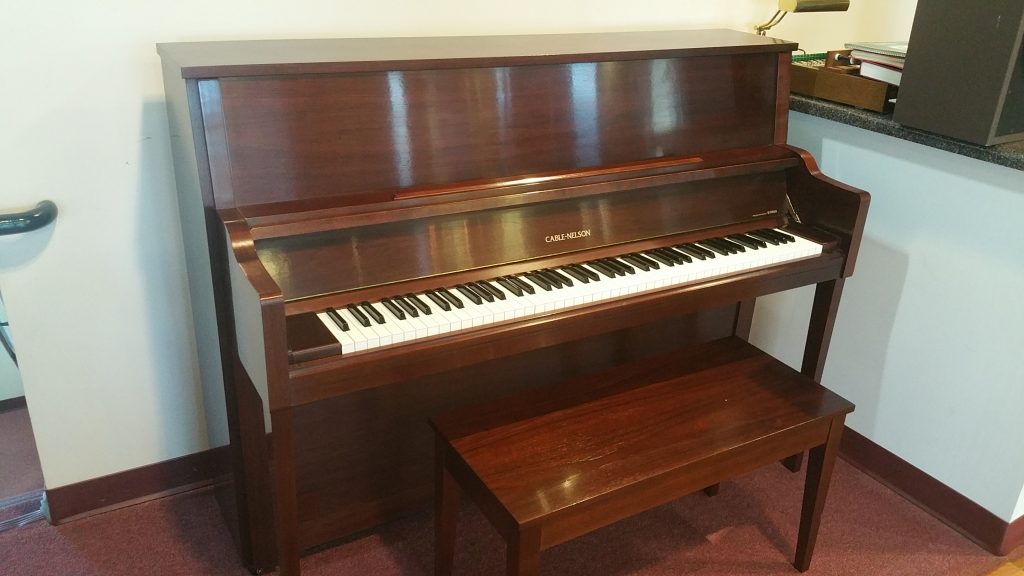 "Anyone can sell you an instrument.. Bill Jones Music will put Music in your Life"
Please fill out the form below if you have any questions. We will get back to you as soon as possible. Thank you for considering Bill Jones Music!