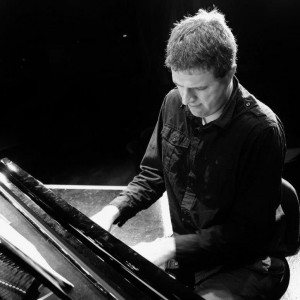 Jason Day has been passionately performing and teaching music for over 16 years.  In 1995, he attended Roane State Community College on a guitar scholarship and in his 2nd year, made the move to piano under the guidance of Wendel Werner. He graduated in piano performance and was given Roane State's Outstanding Musician Award.  In 1998, He moved on to the University of Tennessee where he studied under renowned jazz pianist Donald Brown and Jerry Coker. He was awarded the Barry Macdonald jazz scholarship before graduating with a Bachelors degree in Studio Music and Jazz in 2002.
After a brief stint playing and producing music around the Chapel Hill and Raleigh, NC music scenes, he returned to the UT jazz program in 2003 as its distinguished Graduate Teaching Assistant, coaching many small jazz ensembles and teaching classes and private lessons. At this time he studied with Donald Brown, Mulgrew Miller, George Colligan, Mark Boling, and Rachel Z (keyboardist for Peter Gabriel, Wayne Shorter). He obtained a Masters degree in Jazz Studies in 2005.
Mr. Day has performed all over the US and beyond, with a short stint in New York City and two tours as the orchestra and cocktail pianist for Carnival Cruise lines. He has performed with the Knoxville Jazz Orchestra and the Streamliners Big Band, as well several "ghost" bands such as the Harry James Orchestra, The Benny Goodman/ Peggy Lee band, and The Jimmy Dorsey band.  He currently performs, composes, produces, and arranges music for the rock band Shortwave Society, as well as performing local jazz gigs with Organ Trio, The Jazz Continuum,  The Chuckle Grizzly Collective, Break on Through (a Doors tribute band), Big Bad Jukebox, The White Cosbys, and many others. Check out Jason's Music Page or click the icon below. 
"I have been very fortunate. I have gained a great deal of knowledge throughout my career thus far from many great teachers and musical colleagues. With this knowledge comes the strong desire to pass along what i've learned to those who wish to learn and grow as i did and continue to.  I am truly grateful for the opportunity to teach and to help each student in their own unique musical journey." -Jason Day
Please follow and like us: