Pianos, Sheet Music and Accessories
Pianos, Sheet Music and Accessories are at Bill Jones Music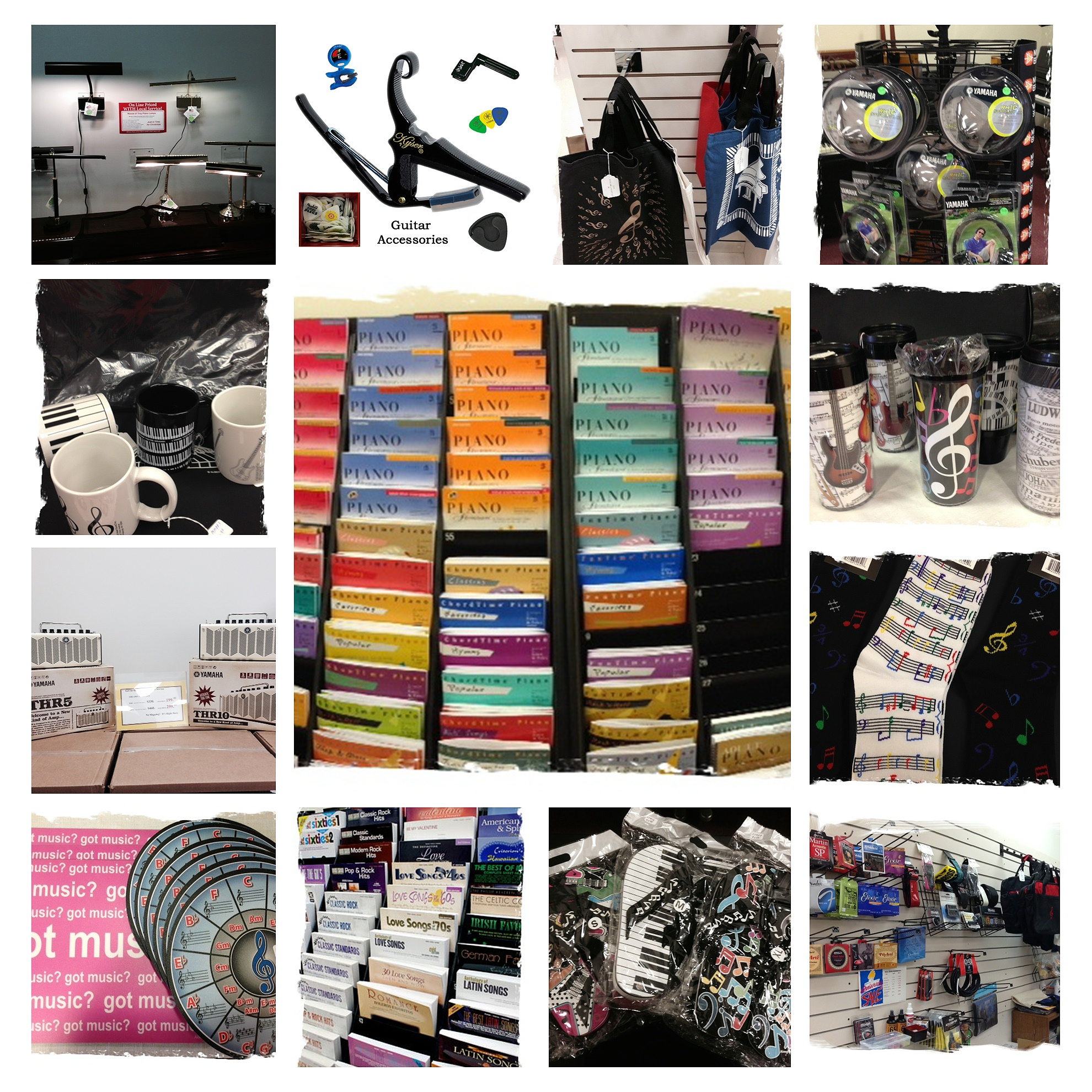 Bill Jones Music is East Tennessee's only authorized Yamaha Dealer, so we have all the latest models of Yamaha acoustic, digital and hybrid pianos. We also carry a the largest selection of sheet music and accessories in the area.
We also carry lamps, headphones, jewelry, mugs, flip flops, strings, tuners and much more.
So if you need a  NEW Yamaha  Acoustic grand piano, Upright acoustic piano, Digital or Hybrid
Student appropriate digital pianos and keyboards 
We have an extensive USED Piano inventory.

ONE FREE YEAR FINANCING! is available with approved credit.
In our guitar department we have Yamaha student guitars kits with gig bag, picks, strap, extra strings, and digital tuners. This opportunity is available for old and new friends of Bill Jones Music. Which is you.
We also have quality used acoustic grand pianos from $2,995.00, and used consoles at very affordable prices.

Please follow and like us: