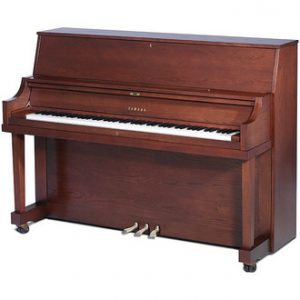 Designed for schools and rehearsal areas, these Studio Pianos are often chosen by experienced players for both home and professional use.The p22DO (Dark Oak) piano is a solid instrument through and through.
Other finishes: Cherry American Oak, Dark American Oak, Light American Oak, Satin American Walnut, Satin Ebony, Light Oak, Dark Oak, Satin Black, Satin Walnut.
Dimensions: Length-24″  Width-60″   Height-45″  Weight-527 lbs.
Please follow and like us: