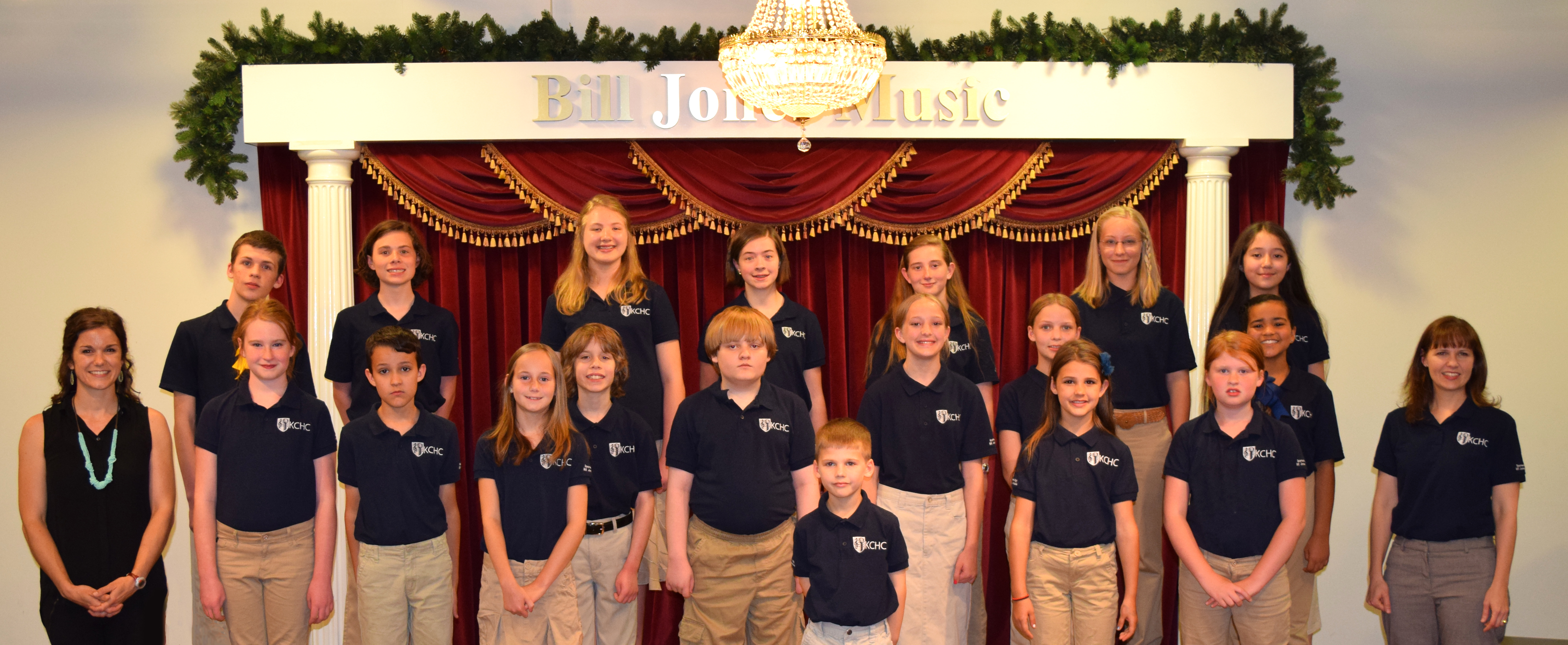 Knox County Homeschool Choir
Thank you for your interest in the Knox County Homeschool Chorus!
Please read the information below. If you are interested in pursuing membership in the choir, please follow instructions on the registration form. Students who register are strongly encouraged to remain in the choir from September through the end of May.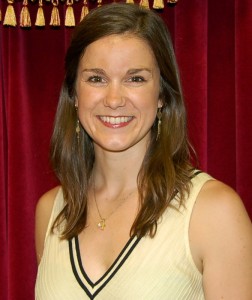 Our choir is open with no audition required! All homeschool children can join but a voice check is necessary for all new members in order to place the children in the appropriate vocal parts.
I look forward to making music with your children!
Sincerely,
Katie Howe – KCHC Director
__________________________________________________________________________
Rehearsals:
Where:

Located in the recital hall at Bill Jones Music at 10412 Kingston Pike in West Knoxville

When:

Wednesdays 2:00 – 3:15
Rehearsal include vocal training and music theory in conjunction with the teaching of the repertoire. Lesson plans & objectives are based upon the Tennessee State Department of Education's requirements for general music education.
Costs:
$20 one time, once per family registration  fee
1 time uniform purchase fee ( Approx; $20 for uniform polo shirt to be worn in performances)
9 monthly payments of:
1st child: $40/month
2nd child: $65/month
3rd child: $80/month
Additional children $5/month
Payments are due at the beginning of each month
Uniform
As mentioned above, students will be asked to purchase a choir polo that will be worn in each of their performances this year (and in the years to come.) Students will also be asked to wear solid color khakis and solid color, closed toe shoes for each performance.
Performances:
KCHC will perform a minimum of 2 times each years; once in December and once in May. A few additional performances will likely occur throughout the year.
Music:
Music and binders will be provided and will remain property of the choir. Binders will be checked out to students at the beginning of the semester and returned at the end of each semester. Failure to return the binders or any music will result in a fee equaling the cost of the misplaced music. Repertoire will consist of unison and multi-part singing. We will be singing a wide variety of age appropriate sacred, folk, classical, baroque, American and international music.
Commitments Required:
KCHC December and Spring Concert participation
Membership in KCHC requires a commitment to faithful, consistent and punctual attendance. Due to the nature of the choir, when a student is absent, the entire choir suffers. For us to achieve our goals, attendance at all rehearsals are expected. Notify the director if your child will be absent. Therefore, if a student misses more than 5 rehearsals in a semester, the student may continue to attend rehearsals but will need to pass a singing "test" in order to participate in performances. If the test is not passed, the student may not participate in that performance.
Students are asked to commit to a full year in the choir ( from September through May ). The commitment of each member is important in order to achieve unity and consistency within the choir.
Your responsibilities in KCHC:
Understand and follow all policies and procedures.
Exhibit self-discipline and act appropriately at all times.
Treat others with respect, trust, honesty, fairness and kindness.
Take KCHC membership seriously and show your are committed to KCHC by doing your best to participate fully in rehearsals and performances.
Be a positive representation of KCHC at our rehearsals and performances.
Faithfully attend rehearsals and all scheduled performances. Exceptions include illness or absence due to unforeseen circumstance.
Notify the director of any absences.
Rehearsal Expectations:
Choir members should be punctual to all rehearsals.
Once rehearsal begins, students may not leave for restroom or water unless there is an emergency.
If your music has been checked out, it must be returned to the following rehearsal.
If a member cannot actively participate in rehearsal, a not should be given to the director prior to the rehearsal and the student will be asked to observe attentively.
Pay attention to the director!
Once rehearsal beings, there should be no talking except by permission or to ask for help from a neighbor.
Raise your hand if you need help or  have a question.
Electronic devices must remain on silent and stored away during all rehearsals.
All marks in the music must be made in pencil.
Music that is damaged or lost will result in a fine equalling the cost of the damaged or lost music.
Facility Expectations:
Students who are awaiting their rehearsal time must wait in either of the 2 lobbies ( off the back or side of the recital hall ).
Students may not roam around the building without parental supervision.
Keep these areas clean.
Students are NOT permitted to wait outside the building. Parents should enter the building to pick their students up.
KCHC Registration Form
Here is the KCHC registration form.  Click on the link, print and fill out or come to the administration area downstairs to register.