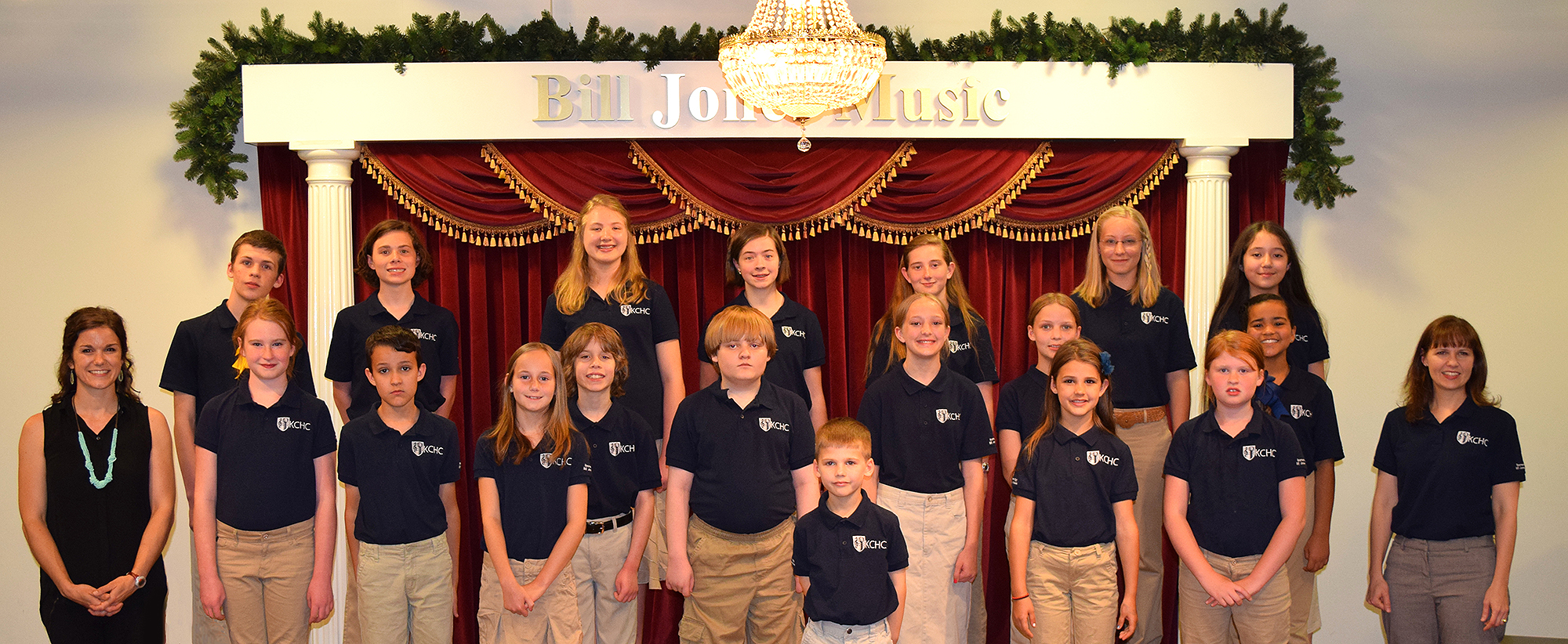 Rehearsals for the 2018 season begin Wednesday, August 29th!
The Knox County Homeschool Chorus is an educationally based choral program, directed by Katie Howe and accompanied by AnneMarie Strickland. Participants learn healthy vocal technique, sight reading, music theory, ear training and more, all while experiencing the benefits of singing and working together in a team environment. The members of KCHC have developed lasting friendships and deepened their understanding of and appreciation for music and the arts.
Students have various performance opportunities, including Fantasy of Trees, nursing homes, the Knoxville Home-school Choral Festival, home-school co-ops and end of semester concerts in the Bill Jones Music Recital Hall.
If you are interested in learning more about the choir, please email our director, Katie Howe, at KCHC@billjonesmusic.com
Rehearsal:
Where: Located in the recital hall at Bill Jones Music. 10412 Kingston Pike in West Knoxville
When: Wednesdays 2:30-3:45 (new time, as of August 2018)
Please download, print and fill out our KCHC Registration Form and bring to the administrative department located downstairs, or mail the form to:
Bill Jones Music
Attn: Marjorie Jones
10412 Kingston Pike
Knoxville, TN 37922