At Bill Jones Music we carry a large selection of summer accessories, learning tools, gifts, bags, and apparel that are perfect for teachers, students or music fans for the summer season.
You will find it all in our sheet music department.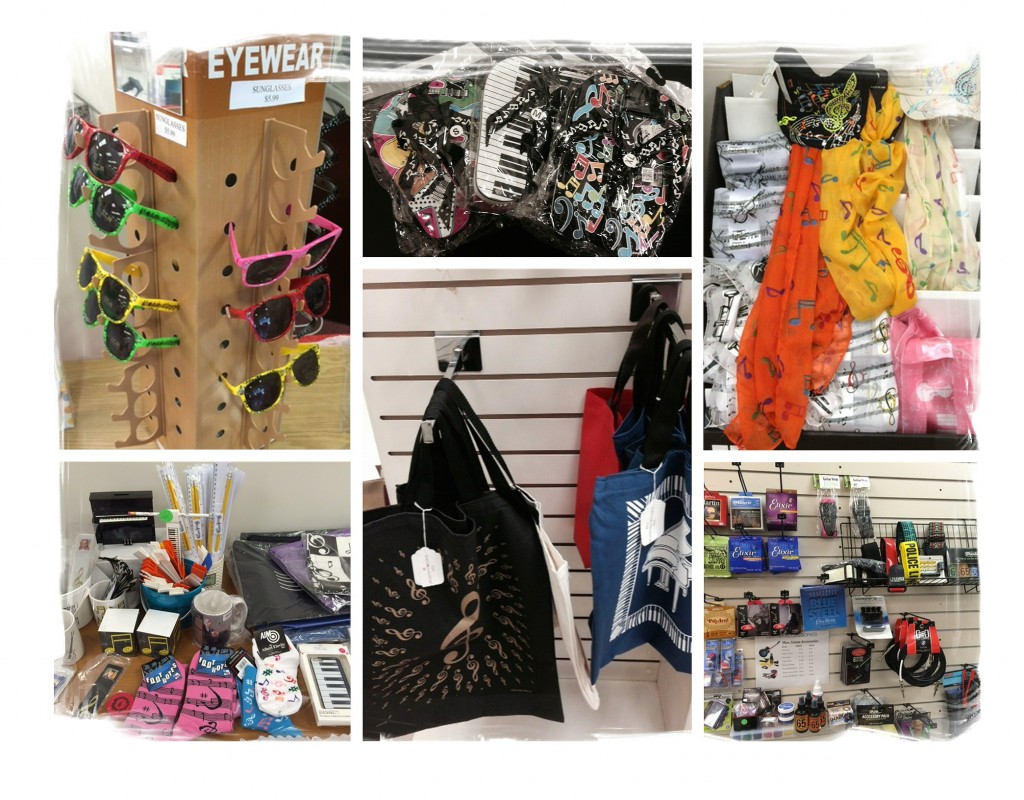 Desk Items
We have mouse pads pencils, pens stickers and other office items at the store.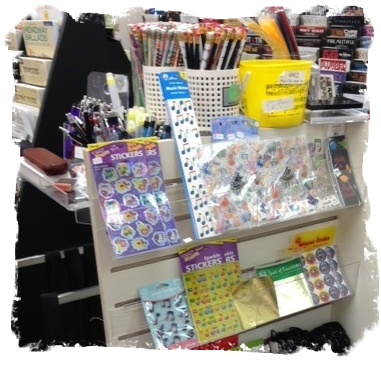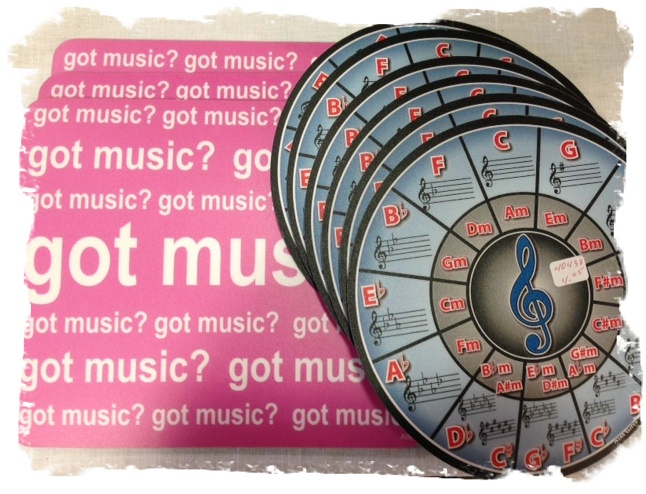 Gift Tables
Check out our gift tables, where we a variety of specialty items that make great gifts.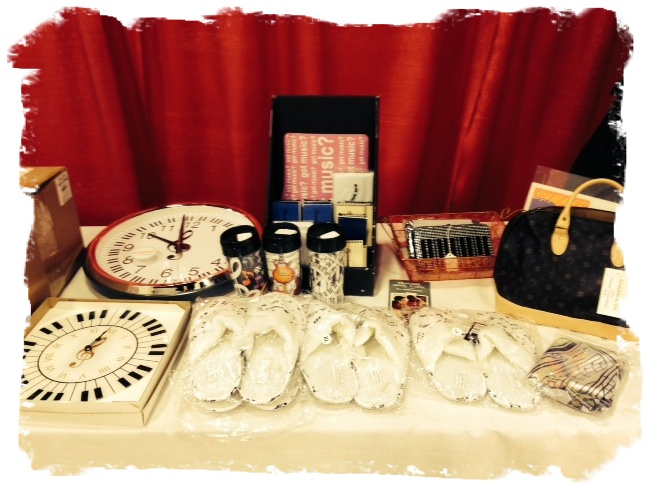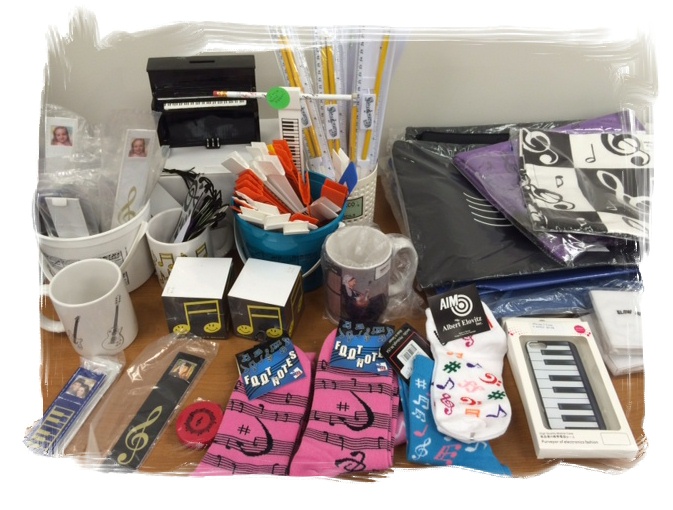 Apparel
We have gift socks, scarves and sandals.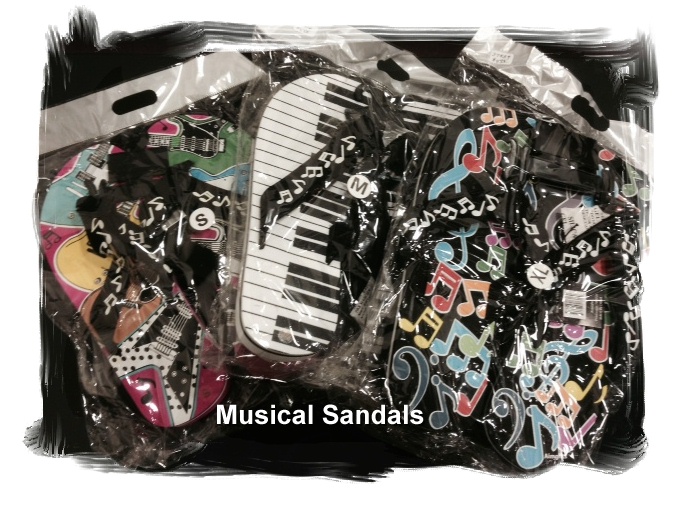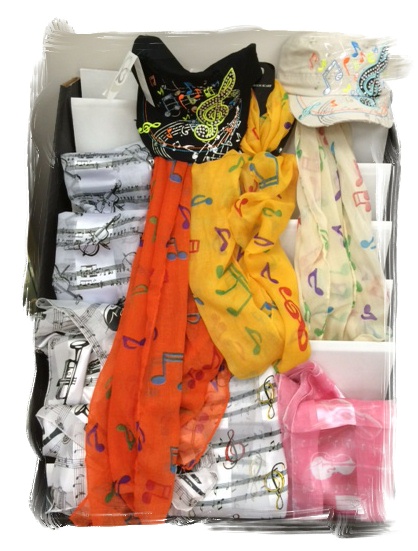 Jewelry
We have a variety of jewelry, from pins, earrings to necklaces.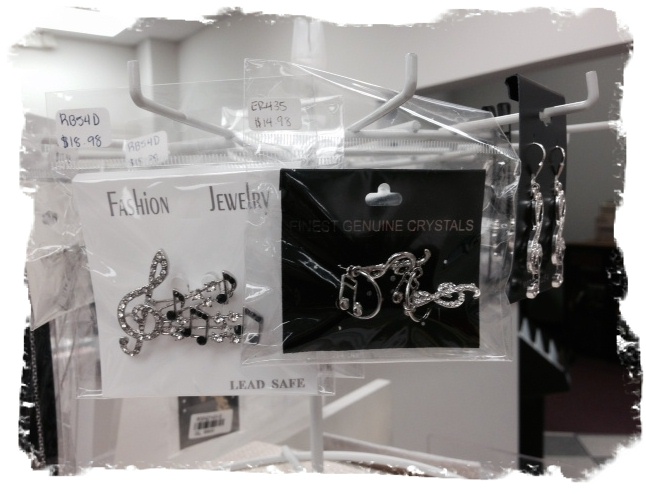 Stop by the sheet music department to see our selection.
We have several different types of carry and tote bags, suitable for music folders, laptops and other personal items.
Bags